Home | About The Artist | Bear Gallery | Order Info | Shipping Info | Wholesale | Contact Us | Email | Links
Friends
and
Bear
Necessities
About The BB Bear Creator: Marsha Schachter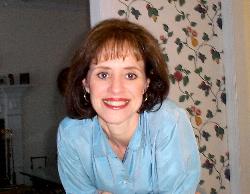 Marsha began her love affair with bears while raising two young daughters in the 1980's and the flame never burned out. Why are bears so special to her? "I realized long ago that bears have no barriers with age, gender, or politics. They can lift the spirits of both young and old in an instant and will hold onto any secret for eternity!" She goes on to say that "bears are the third largest collectible in the world, after coins and stamps - and when was the last time you cuddled with a coin or stamp?"

Marsha started collecting bears as a young girl in Pittsburgh, but only became an avid collector, and later a designer, after her two girls were born. It wasn't enough to have furry bears only at home, so teacher Marsha made sure they made their way into the nursery school class where she taught, the bank where she later worked, and of course into her "Bear" store in North Carolina that was literally piled high with teddy bears from floor to ceiling.

Every holiday or vacation was an excuse to bring another bear into Marsha's family, where each one was guaranteed to find their own corner, shelf, or pillow to rest on and hang around with other bears. Friends and family would come by trying to figure out who was new and who had been around for a while.

In 1991 Marsha started designing her own bears With the support and encouragement of her family, she was persuaded into taking her bears to a higher level, and thus was born BB Bears. A short time and much hard work later, her bears were being sold around the world and sought after by other bear collectors. Not one to rest on her laurels, Marsha will soon be designing more bears to complement her existing line.

When taking a break from the Bear scene, Marsha enjoys the mind and body benefits of jogging daily, cooking healthy foods for herself, family and friends, and getting lost in a good mystery novel, such as the ones Stephen King writes.

It is bears however, that keeps Marsha motivated and most creative. In her spare time, she also designs bear clothing - and has been known to be rather extravagant with her line of bear attire. You name it, she's designed it - wedding gowns, tuxedo's and doctors scrubs to name a few. Her bear fancy has allowed her to travel throughout the United States, meeting many other bear lovers. One of her greatest kicks is to see someone fall in love with bears for the very first time. "It's wonderful for me to see a person's face light up when they hold a bear, and I've seen this happen to all kinds of people, from ages 2 to 80", she laughs.

And now Marsha is proud to offer her bears to everyone through her web site. She hopes that her bears will bring others the same wonderful feelings of joy she's experienced over the many years she has been bear collecting. Her final thought is "I've 'bearly' begun".




Home | About The Artist | Bear Gallery | Order Info | Shipping Info | Wholesale | Contact Us | Email | Links
BB Bears-bbbears4u@yahoo.com
BB Bears-PO BOX 99566, Raleigh, NC, USA 27624-9566
(919)844-5645